Seasonless and genderless fashion #formodernhumans
Today, we introduce The Clay Dye Jackson Shirt by GoodNeighbors Shirts, a brand from Japan.
Its workwear style is fresh and contemporary. Indeed, when workwear meets Japanese minimalist design, it reaches its best. Also, the clay dye technique, a natural dyeing process attuned to nature and gentle on the skin, stands out. Learn more about Clay Dye here.
Garment values: timeless, seasonless, genderless, comfortable, easy-care.
Discover The Clay Dye Jackson Shirt
About the design
Jackson is a regular collar shirt with a wide silhouette and one pocket at the front. The shoulders are comfortable, and the trapeze line slightly widens towards the hem. Also, the shirt is made with delicate stitch work using 90 and 20 stitches.
Clay Dye treatment provides a certain unevenness and beautiful colours. There's a pocketable and portable band on the back that can be attached and detached with snap buttons.
Takase shell button front closure. These shell buttons are the byproduct of the food manufacturing process, which otherwise would be wasted. Therefore, they are considered sustainable.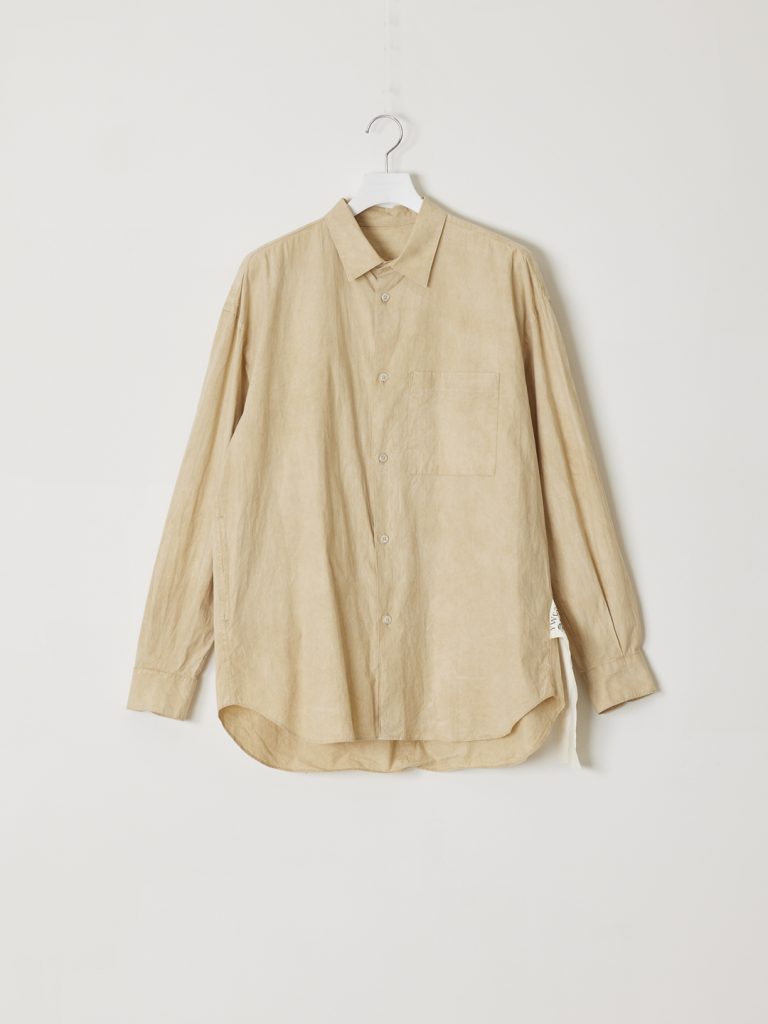 About the material
100% cotton. The firm, highly textured fabric is a comfortable, wide fabric that resembles hotel sheets.
About the colour
Clay white: a beige tone with a detachable pink band on the back. Specifically, clay dye is a unique natural dyeing with an earthy mood. And the effect is not flat but gradient.
Laundry
Easy care. Wash by hand.
Styling tips
The Clay Dye Jackson Shirt is a seasonless garment. So wear it throughout the year. Try it underneath a blazer or a sweater for your office outfits. Also, you can create cool workwear looks with denim or corduroy pants.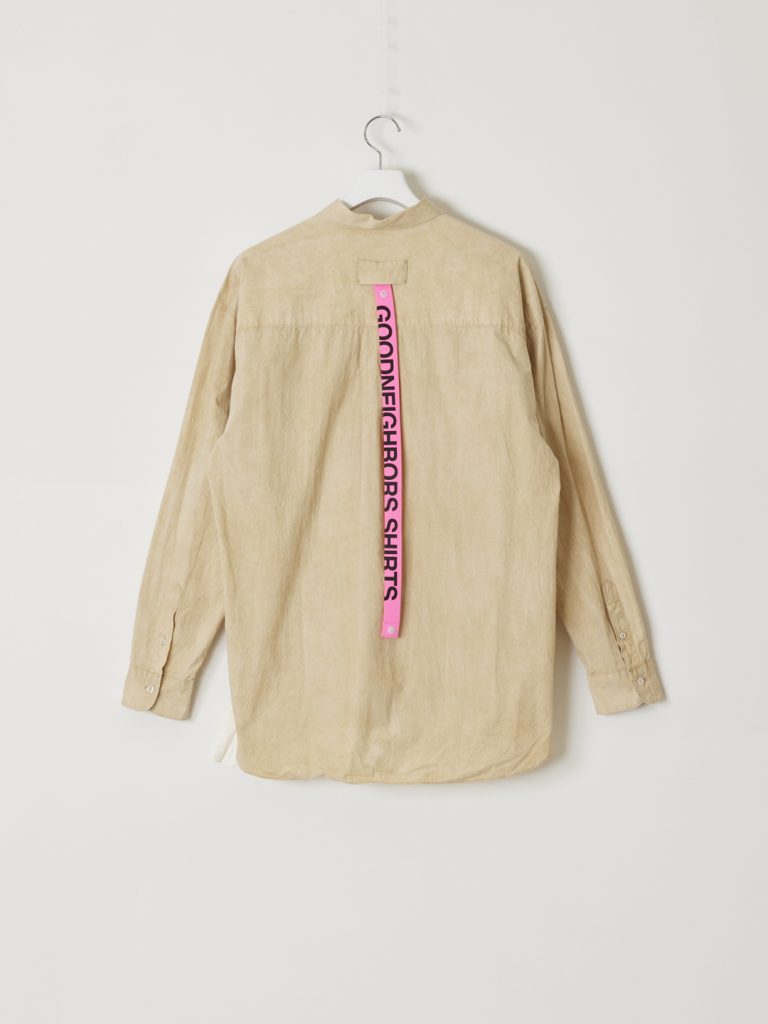 How to purchase our unique selection:
Drop us an email or WhatsApp for orders or any further information. Also, you can book your private shopping experience – physical or via video call.
International Shipping available!
We are based in Milano but ship our niche fashion selection #formodernhumans everywhere.
Exclusive Fashion
In order to provide unicity and a sustainable approach, our selection offers a limited number of pieces.