YWGS: "Green is good medicine"
Clay Dye is a natural dyeing technique launched by YWGS: GoodNeighbors Shirts in collaboration with Yard Works, both from Japan. A new label with a nature-inspired philosophy behind it. Close to the soil, and one with the soil.
In search of a reconnection to nature and overcoming a dualistic viewpoint that sees us separate from it, we found this project perfectly on point. Indeed, humans are nature, and this project celebrates it.
About Japanese style
We are Japanese design lovers! In particular, we appreciate the idea of quintessential simpleness, careful attention to every single detail, the atemporal design and sense of comfort. Also, we value that delicate expression that doesn't need to scream to be seen. Of course, we know we are not alone, as there are many other estimators of the Japanese style. So, it's for you that we selected some valuable garments from Japan. (Contact us to know more).

YWGS: a new nature-inspired brand
YWGS is the project we introduce today: a collaboration label, GoodNeighbors Shirts with Yard Works.
Kei Amano, a planting expert based in Fuefuki City, Yamanashi Prefecture. Yard Works is his landscape and architecture studio.
Akira Aoki, passionate about music and art, is a fashion designer based in Tokyo. GoodNeighbors Shirt is his brand, a 7-day shirt project. In other words, its style concept is about shirts you can wear comfortably every day.
Therefore, the project joins a planting professional and a shirt professional. A borderless thought, functionality and urbanity from the garden to the city. Specifically, it is a new workwear line that unites gardening and urban style with a comfortable, timeless and genderless aesthetic #formodernhumans
YWGS conveys the concept of "GREEN IS GOOD MEDICINE." And the nature imprint gets revealed in the clay dye technique.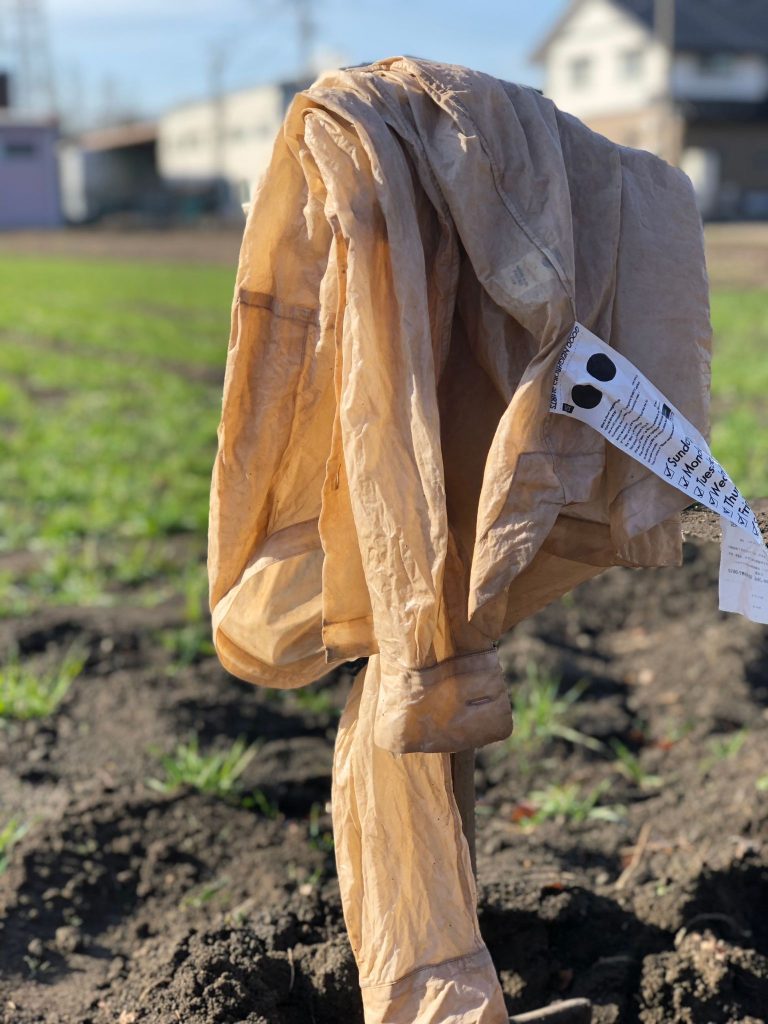 Clay Dye: What is it?
Clay Dye is a special dyeing technique: garments are immersed in clay by using high-quality clay from the parents' farmer home – in Gunma prefecture for 400 years. Akira Aoki majored in dyeing and weaving design at art University. Also, the designer himself dyes shirts by hand.
This tactile experience makes nice shirts with just the right amount of unevenness and beautiful colours. Ultimately, caring for nature and being nature is one thing.