November, temperatures are cooling down, and it's time to introduce our new arrivals. A limited number of pieces selected with specific attention to quality and design, aiming to build a capsule wardrobe of timeless clothing. Indeed, that is the essence of a sustainable style.
Wool sweaters, with their masculine image and warm feel, represent a fascinating clothing item. The timeless identity is intrinsic and well represented by a good design choice.
We picked out this sweater from Zucca – we appreciate the meticulous sense of design that identifies Japanese designers. Details are many but always mixed with a good balance and unusual proportions.
This pull is both classic and modern at the same time. In fact, it is a modern revisitation of a classic piece. Nevertheless, you will never get tired of wearing it.
Discover The Lambswool Sweater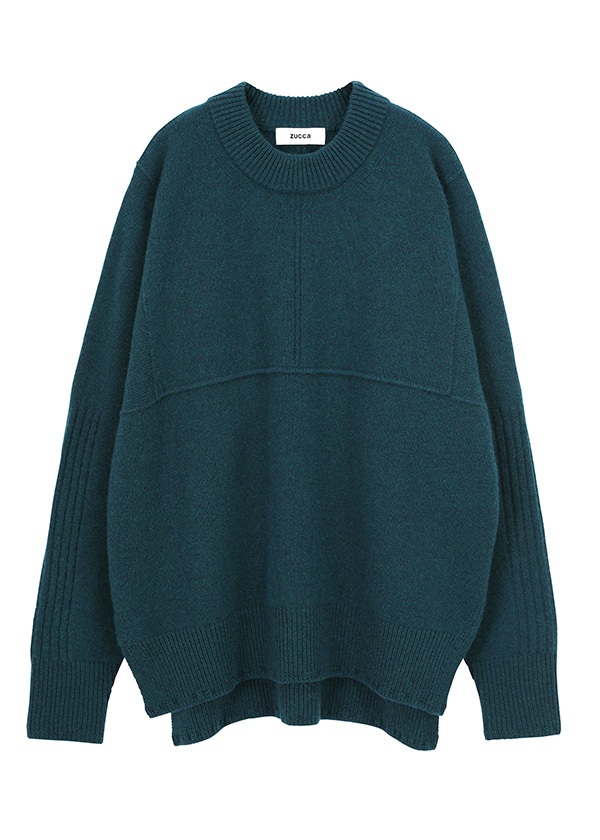 The material is soft lambswool – made in Japan.
The colour: a blueish green. A unique hue to enhance your wardrobe.
The design point: sophisticated but easy to wear.
It is oversized and has a voluminous feel, but its short length makes it look neat.
It features a ribbed round neckline, cuffs and hemline. And ribbed details along the sleeves too. Moreover, two crossing ribs point to the front and back of the garment.
The hemline is asymmetric, meaning that the front side is shorter than the back.
Two side slits give extra comfort to the movement of your body.
You will have no problem coordinating this item with the garments you already have.
The knit, which is a modern arrangement of the basic shape, goes well with any bottom. From elegant outfits to casual styles, you'll make multiple combinations. Try it over a dress too, or pair it with jeans for a cool everyday style.
Think twice before you buy. More is not the answer, nor is disposable fashion.
Quality over quantity is the way, a value we embrace and want to share with you.