Among the new arrivals, The Asymmetric Sweater by Plantation1982 is a piece that perfectly completes your Fall/Winter capsule wardrobe.
The pullover has a simple design with its back falling to the side, but it has a unique, edgy silhouette.
As Jan Tschichold said: "Asymmetry is the rhythmic expression of functional design."
Indeed, it's interesting to explore asymmetry as a design pattern, its intake to a functional style, and the movement that allows the body. We find fascinating the idea of not being too obvious or somehow predictable while giving the chance to create modern and stylish garments.
Discover The Asymmetric Sweater
Some notes about the material:
It is a worsted yarn sweater. The high gauge knitted yarn avoids pilling easily, and although it is 100% extra-fine wool, it has a soft texture that does not give the peculiar tingling of wool. You have to feel it on your skin.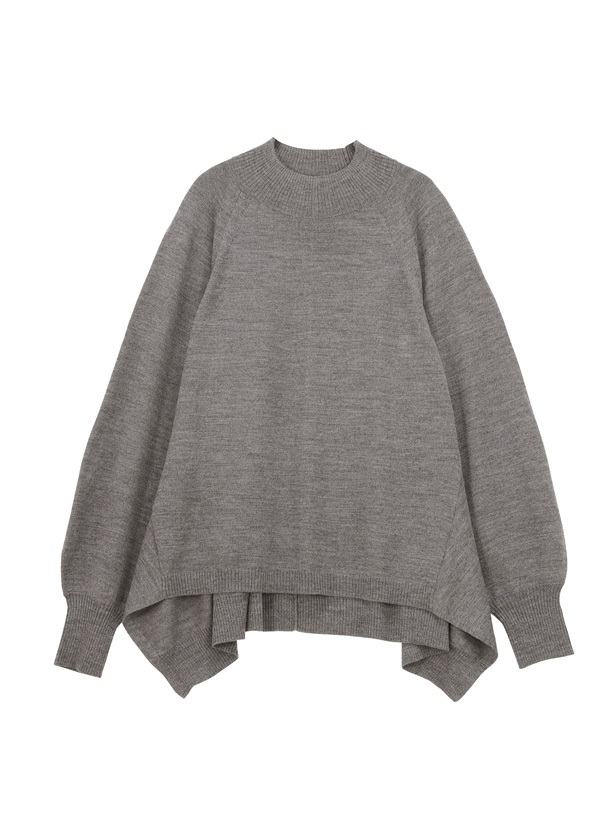 The design point:
The asymmetrical hem created from the beautiful drape is the design element that stands out and makes it unique.
It features a ribbed neckline, cuffs, and hemline. The neckline accompanies the neck gently.
Accented by a draped hem, this knit is comfortable to wear because it is compact around the shoulders but wide. Moreover, it does not pick up the body line.
The colour: a bright melange grey, not a solid colour, so it has a soft and gentle impression. Also, extremely versatile.
Some styling options:
You can put together structured coordination when combined with basic bottoms such as stretch pants and denim, the beauty of the silhouette stands out while being cool.
Or, match the sweater with a skirt, and you'll get an A-line silhouette, giving it an airy and natural look.
It is a knit that gives a plain yet gorgeous impression just by wearing it.
Function and style are beautifully blended.
We don't wear labels. We wear style!