The Straight Leg Pants are an example of perfect fit. But when we talk about the perfect fit, some look at us as we are mad. Or as we are trying to fool them. Unfortunately, in the overproduction era, people believe clothes are all the same.
In fact, we are a little obsessed with the perfect fit because this reveals an accurate design. Specifically, what stands at the base of a garment, giving it the proper structure.
Nowadays it's known that people are used to whatever is cheap. So the quality of materials, just like the fit, is not taken into account. People accept modern slavery just to buy fast fashion. Would they ever question quality?
However, we question what we see as we obsessively look for good design.
Therefore, the search for the perfect fit for trousers has its specific meaning. While you can adjust here and there a top or a dress to make it look good, pants must have the perfect cut.
And so we laid our eyes upon the special one: The Straight-Leg Pants. By Plantation – a Japanese brand born sustainable in 1982.
Discover The Straight Leg Pants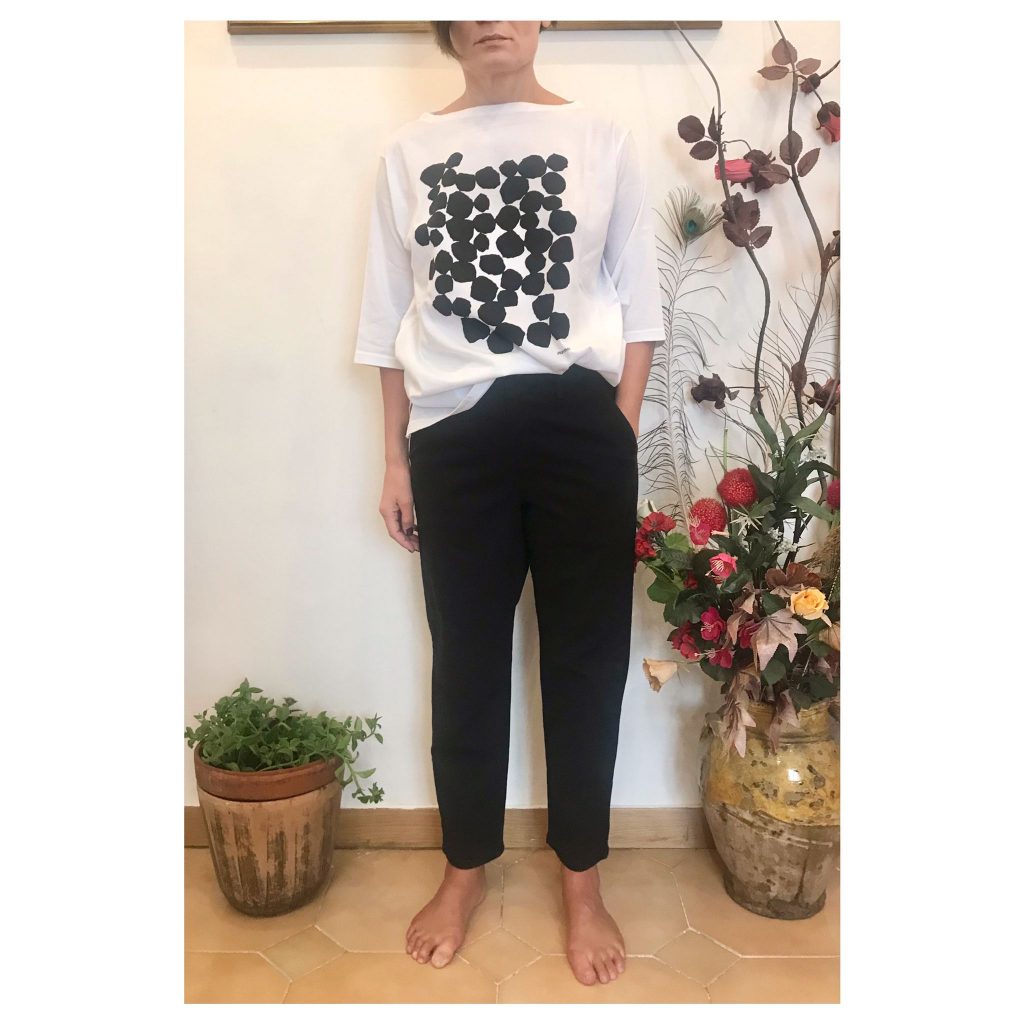 Made of 100% Supima cotton, it's a soft fabric with an elegant luster like a silk blend. This classic stretch material got renewed: the brushed reverse side makes it comfortable for the Autumn / Winter season.
Also, with its soft stretch and warmth but not too thick hand, you can wear it immediately from September when the weather is still warm. And since the pockets on both sides are slit pockets, the waistline looks neat.
The colour? Black. Easy-to-use and easy to match with any item.
Indeed, the styling possibilities for this wardrobe staple are countless. The slender silhouette goes well with dresses and tunics, too. Try the casual style with a rolled-up hem.
The composition is: 98% cotton – 2% polyurethane
You can wash them by hand.
We tested this item on different body shapes and are delighted to tell you that the fit is absolutely fantastic!
Yes, we don't need too many pieces. We only need the right ones.
Please, contact us for any further information.