We spent the weekend in Lucca, where Frank, our dearest Norwegian friend, invited us to celebrate his birthday party. And it was a special one since he turned 70.
Specifically, we stayed some days at Villa Adriano in Borgo a Mozzano, Tuscany. That is one of the most welcoming villas we ever saw; surrounded by abundant green nature, a wonderful view and silence. The rooms, decorated with pieces picked from different places but harmoniously blended together, are an invitation to stay. Also, the pool with its gazebo and bar is so marvellous. That's the perfect place to savour a slow lifestyle.
And so first, a pool birthday party on Friday encouraged connections with people from Europe to the Middle East. Of course, we wore our summer outfits: the open-back white cotton apron dress for Ro and the fuchsia v-neck one-piece swimsuit with a turquoise silk maxi skirt for Cri. So we enjoyed a lovely day chatting and dancing till evening.
The official party was the following day, Saturday. The location – Palazzo Pfanner, along the ancient Walls of Lucca, which per se is stunning, was beautifully decorated for the occasion. A full-white setting for candles, roses, and a big table with suspended chandeliers. Cri opted for a coral red silk maxi gown, wide v-neck gathered top, plus a contrasting purple bow belt. An asymmetric nude pink double layered silk top paired with a lavender maxi skirt for Ro.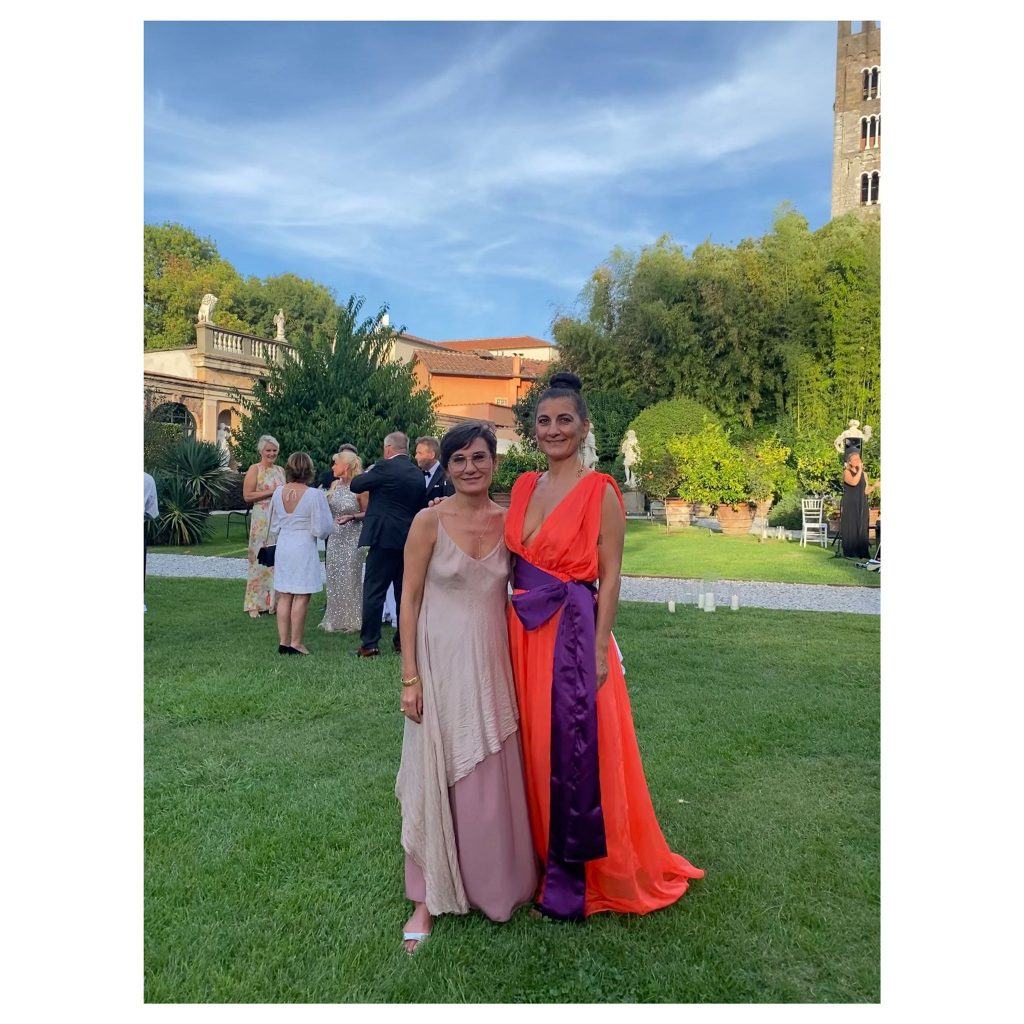 The atmosphere was elegant but not snobbish. However, more than a birthday party, it was a genuine celebration of friendship, togetherness and love.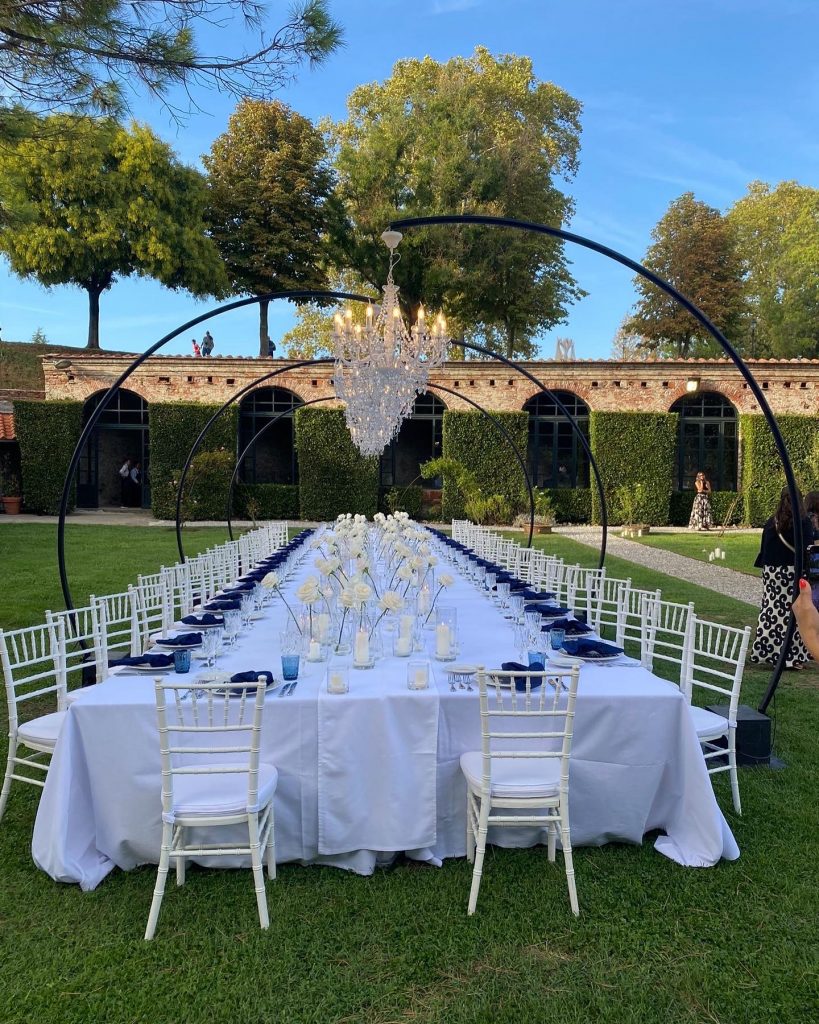 Celebrating friendship & values
In fact, inclusion, respect, and kindness are some of the values that Frank promotes. Also, these fundamental elements connect different cultures, determining a positive posture open to others. And that's a great inspiration!
By the way, we believe in the same values. But above all, these values are a good starting point to change, making the world a better place.
Thank you, Frank!