Fashion in respect of the nature
Today we introduce The Merino Wool Sweater by Plantation 1982.
This garment combines a minimal design with top-quality wool obtained from a more careful procedure called mulesing-free. It is a new technique that respects animal welfare. In fact, mulesing is a horrendous shearing practice that we will treat more in detail soon.
Discover the Fall/Winter Merino sweater
About the design
It is a round neck long-sleeved knit pullover which makes the most of the comfort of the material. Asymmetric hemline with two side slits. Loose body, so you can wear it alone or layered. The design is minimal but stylish. Also, it is a wholegarment: a seam-free knitwear technique which provides a three-dimensional seam construction. Indeed without stitchings, the knitwear flows more naturally and offers superior comfort and fit.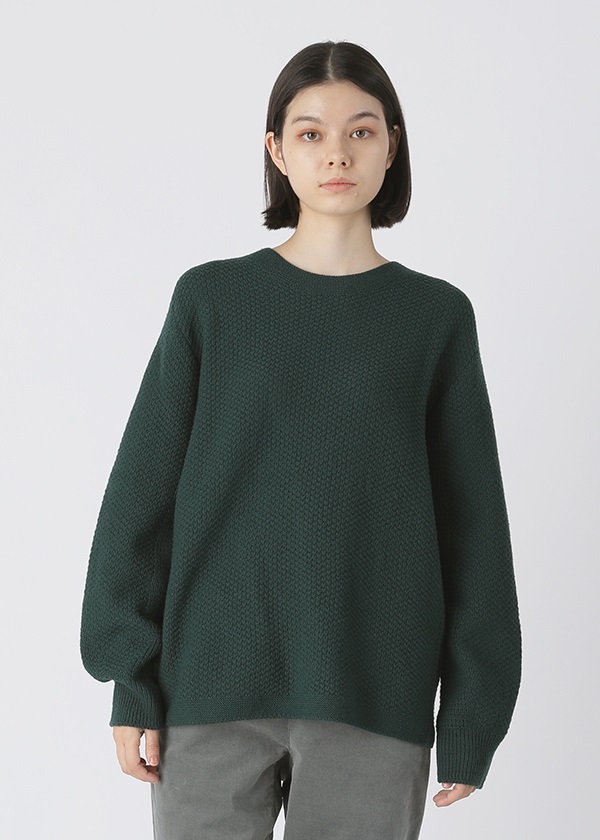 About the material
100% Merino wool. The Plantation designing team has selected mulesing-free wool from France, a technique gentle on sheep. It is a merino wool that is pasture-raised in the great outdoors of France and has a very low production volume. It has better bulkiness and moisture retention than conventional merino wool and is light and warm. Modified ribbed knitting with holes makes it even lighter. Inserting other rib patterns into the knitted fabric provides a grainy final result.
About the colour
Forest green: an easy-to-match evocative winter hue. We opted for dark green as a love statement for nature.
Styling tips
The Merino Wool Sweater is a minimal but stylish winter pullover. A timeless piece of excellent quality. Since it has a loose body, you can wear it alone or layered over a shirt or turtleneck inner-wear. If you are chilly, the layering style is the best solution.
We ship everywhere!
We are based in Milano, but we ship our niche fashion selection #formodernhumans everywhere.
Drop us an email or WhatsApp for any further information. Also, you can book your private shopping experience – physical or via video call. We'd love to help!