The extraordinary paintings of Sally Gabori
It's never too late to start may seem like a catchphrase. Usually, we tend to believe that there is a specific path we must follow to find what is possible for us. But we discovered an artist we didn't know about, Sally Gabori. Her powerful story and artistic career taught us that it is never too late to start doing something and find your way.
Last week we went to Triennale Milano to attend Mirdidingkingathi Juwarnda Sally Gabori's exhibition. It collects 30 marvellous paintings that show intense brushstrokes of colours beautifully paired.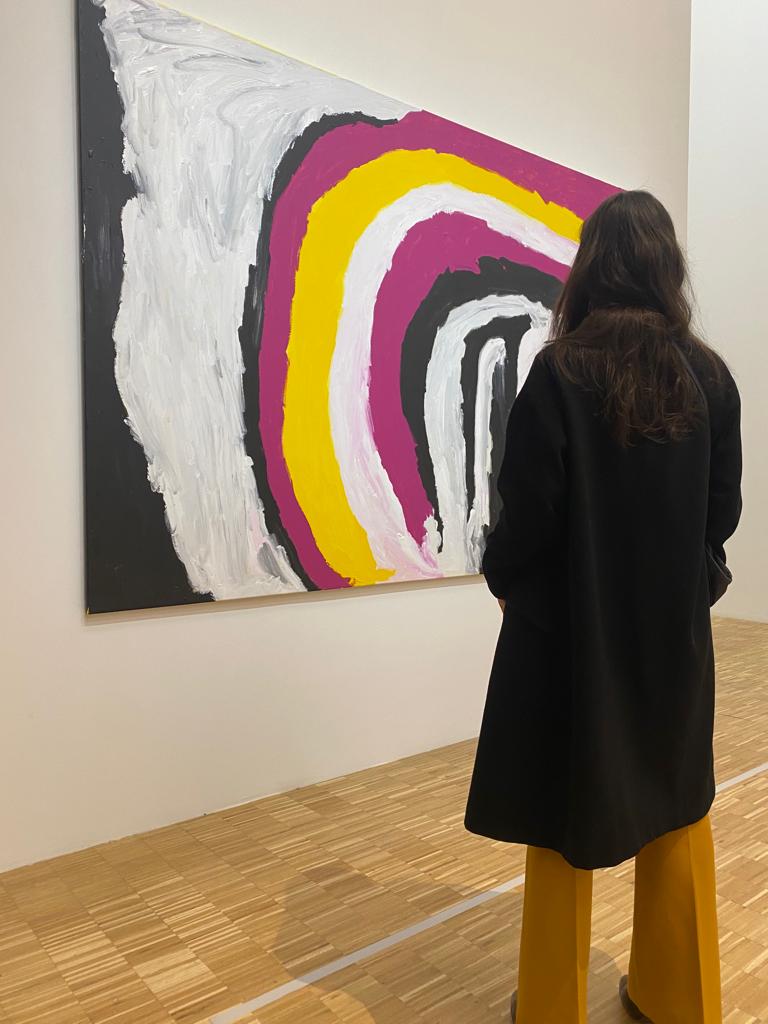 Considered one of the greatest contemporary Australian artists of the past two decades, Sally Gabori started painting in 2005, around the age of eighty and quickly earned national and international acclaim.
Before her death in 2015, she had a few years of rare creative intensity, developing her unique work with no ties to other aesthetic currents, particularly within contemporary Aboriginal painting.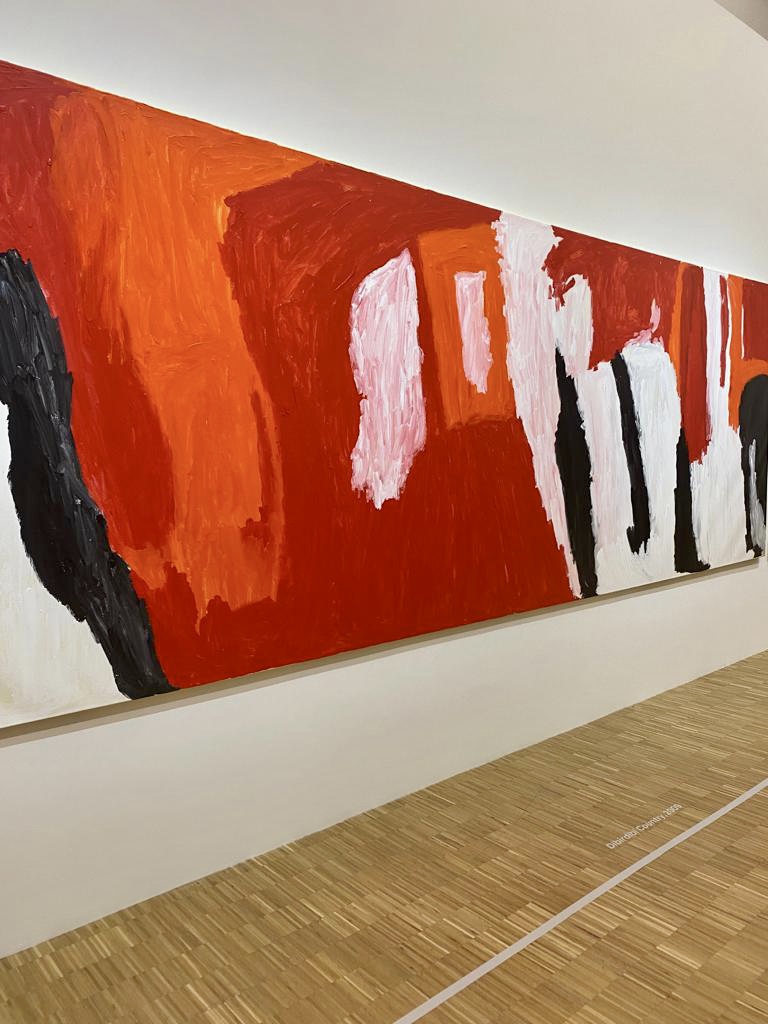 Sally Gabori's story
Gabori was born in 1924 on Bentick Island, in the Gulf of Carpentaria, off the northern coast of Australia. She was a Kaiadilt woman who spoke the Kayardilt language. Her name, Mirdidngkingathi Juwaranda, comes from the Kaiadilt tradition by which people take their name from their birthplace. Therefore, her name indicates she was born at Mirdidingki, a small creek south of Bentinck, and her "totem animal" is "juwarnda", or dolphin.
The Kaiadilt, a population of 125 in 1944, were the last Aboriginal people of coastal Australia to establish lasting ties with Europeans. They had a traditional lifestyle relying on their island's natural resources.
In 1940, Presbyterian missionaries settled on Mornington Island and tried unsuccessfully to convince the Kaiadilt to join their mission. But in 1948, a hurricane flooded and contaminated their land. So, the Presbyterian led the 63 survivors, including Gabori and her family, to their mission. Once in Mornington, they housed the Kaiadilt in camps on the beach, and the children, separated from their parents, in dormitories inside the mission. Also, they've forbidden kids from speaking their mother tongue, detaching them from their culture.
The revelation at 80 years old
Around the age of eighty, Gabori visited the Mornington Art Center for the first time, and the contact with painting was a revelation. Indeed, she went there whenever she could, even painting several canvases per day.
Six months after her revelation, she had her first solo exhibition.
She left more than 2.000 canvases. Her paintings celebrate different places of her native island, which she had not visited for many years. Indeed, they have deep meaning for herself, her family, and her people.
In 2013, Gabori was invited to present her work at the 55th Venice Art Exhibition. And at the Royal Academy of Arts in London.
In 2022, the "Fondation Cartier pour l'art contemporain" in Paris presented the first extensive exhibition of Sally Gabori's work in Europe.
Bright and bold colours on large size-canvases, absolute formal freedom and boundless imagination. Impossible not to feel deep emotions. Stunning! A must-see if you are in Milan until May 14th.
An exhibition and a life lesson: whatever you want to do, it's never too late to start!