Today we introduce The Textured Knit Vest by Meagratia.
If you are hunting for unique clothing, check out Meagratia, our new in from Japan. You will discover a modern interpretation of fashion with uncommon creativity. Indeed, the subtle genderless aesthetic and multiple details on its designs allow you to wear the garments as you prefer.
It's about fashion #formodernhumans – beyond any gendered label.
Discover The Knit Vest
About the design
It is a knit vest with a wide ribbed v-neckline and a boxy shape. And it is designed with different types of delicate knitted fabrics that create a unique pattern. Also, the left side is open, so you can change the silhouette by fastening the two side belts. Another design point is a fringe detailing the hemline all around.
About the material
A knit wool blend made of different types of delicate knitted fabrics – 60% acrylic and 40% wool. The rich texture reveals an elaborated pattern design.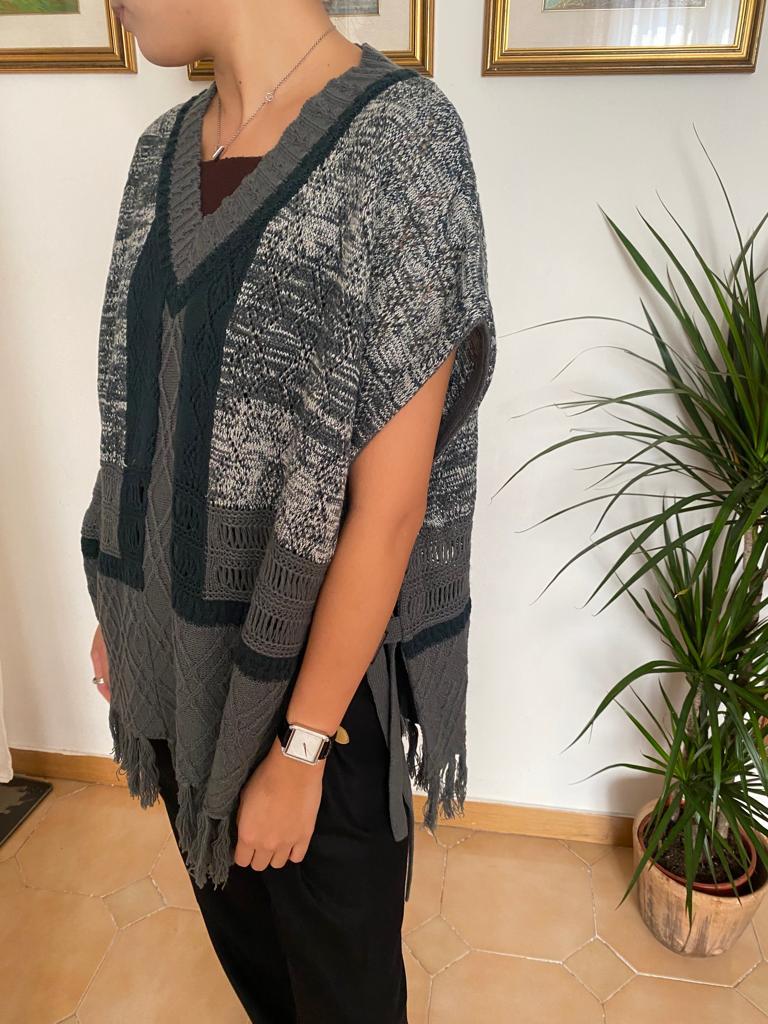 About the colour
A combination of three colours: grey, green and white. The result is a soft mix that creates a refined Fall/ Winter hue.
Laundry
Dry clean.
If you need to iron it, use a cool iron with a press cloth between the iron and the fabric.
Style tips
With The Textured Knit Vest, you have many styling options. Just wear it over a basic tank top when the weather allows it. And when it gets cold, wear it over a basic long-sleeved t-shirt, white, black or grey. We love it over a white shirt too. Also, we tried it with the Marc Le Bihan aubergine t-shirt – it looks cool. However, it works with trousers but also over a pencil maxi dress.
We ship everywhere!
We are based in Milano, but we ship our niche selection #formodernhumans everywhere.
Drop us an email or WhatsApp for any further information. Also, you can book your private shopping experience – physical or via video call. We'd love to help!