A cool timeless accessory
Among the new arrivals, today we recommend – The Military Bag.
Big size. (Yes, it means there is also a smaller version which we will show you later).
Although it is part of the Spring / Summer 22 ZUCCa collection, this is undoubtedly a seasonless item. Indeed you can use it to complete your style throughout the year.
About the design
The design point of this cool military bag is a large three-dimensional pocket with a vertical zip fastening. Also, cotton fabric is sandwiched by nylon fabric and double stitched. And the puckering stitching highlights the military image.
The typical ZUCCa item specification tag is stitched on the outer maxi pocket.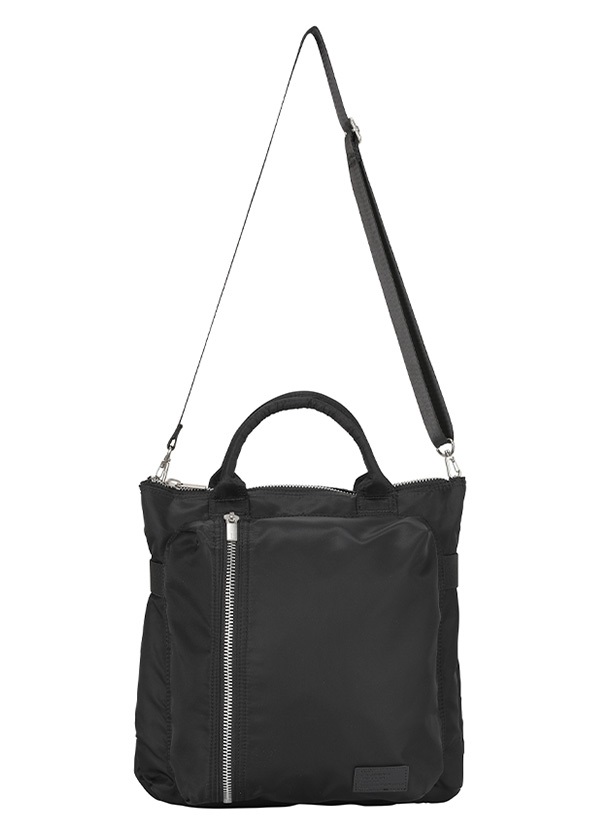 With a top zip fastening, this shoulder bag has two top handles too, meaning you can carry it by hand or crossbody. In fact, the shoulder strap is adjustable and removable. In addition to the pocket on the outside, there are two more pockets on the inside.
A4 size can be stored inside, making it ideal for daily use such as commuting to work or school. However, it is perfect when you travel.
About the colour
Black – or, the goes with everything colour. This accessory is easy to match, indeed doesn't require any particular style advice.
Bag size: W31 cm X H30 cm X D5 cm
Material: 100% nylon
Timeless – seasonless – genderless #formodernhumans
These are the fashion values embodied in this day bag.
Practical and functional, it's a cool bag you will never get tired of carrying with you.
We'll be happy to assist you and reply to your questions or requests. So, if you may need any further information, feel free to drop us an email, DM or WhatsApp!